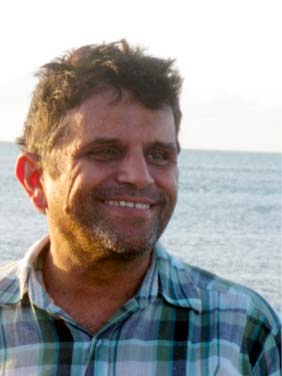 Healing and massage have been my passion for the last 20 years. I enjoy growing and developing in many areas and I integrate all my techniques, skills and experiences into a deeply healing and energizing massage.
My background is in remedial massage, Swedish massage, reiki, hot stones massage, eastern cupping, oncology massage, reflexology, EFT and acupressure.
I don't just massage, I provide an intuitive healing therapy. Whether you are looking for a deep tissue massage to ease your physical pain, or a relaxing massage to quiet your mind, my caring and holistic approach will bring relief and relaxation.
I am also a pastry chef by profession and have incorporated a healing attitude into a love for good, wholesome, revitalizing food.
I welcome you to Back2Earth and hope to see you real soon.
–  Marc